WHO DECLARES COVID-19 AS GLOBAL PANDEMIC
SMC officials and various teams from all departments are working on war front in response to COVID 19 global pandemic. Along with the help from local NGOs and seva santhas, SMC has taken up round the clock relief measures to provide shelter to the homeless and needy, along with food for the hungry and Low Income Groups(LIG). Distribution of various food kits and necessary essentials were done at various SMC schools which are transformed into Help Care Centres.
21 DAYS LOCKDOWN IN INDIA
Novel coronavirus lead COVID-19 disease has been declared as global pandemic by WHO. In response to curb the spread of this disease, worldwide countries have restricted movement of citizens and undergone lockdown as per the severity and emergency situations. India has announced 21 days lockdown to restrict the spread of COVID-19. Due to lockdown situation, most of the low income group and daily wagers are the most impacted. To take of them as well as homeless in this condition government of Gujarat along with the central goverment guidelines has arranged for various relief camps and food distribution centres.
RELIEF CENTRES IN SURAT BY SMC & NGOs
Surat Municipal Corporation has taken up this task at war-front like alertness with use of technology and innovative ideas to respond this crisis. SMC has transformed various SMC schools into relief camps and food kit distribution centres. In regards to this SMC has set up 20 Relief Centres all over the city including 5 in Varachha-A Zone, 1 in Varachha-B Zone, 7 in Central Zone, 2 in Katargam Zone, 1 in Limbayat Zone, 1 in Rander Zone, 2 in Udhna Zone and 1 in Athwa Zone.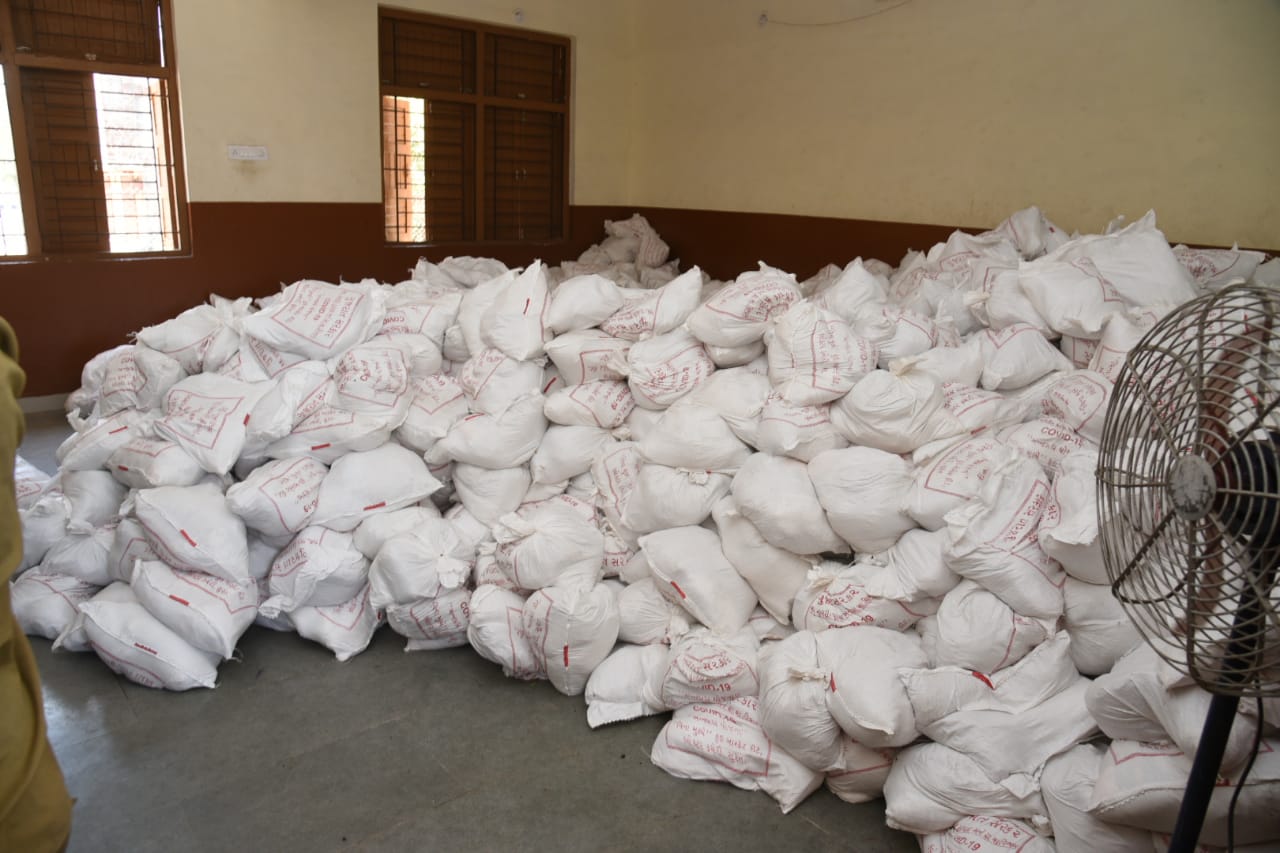 Needy people will be provided food along with shelter in this relief centres. Guidelines related to social distance to avoid spread of infection are also shared with inmates. As of 3rd April 2020 around 5700 people have been provided shelter in this camps.
DISTRIBUTION OF KITS AT RELIEF CENTRES
JHANGIRBAD, RANDER
UGAT ZHOPADPATI
ADAJAN GAM ZHUPADPATI
KHATODRA SCHOOL # 45
PARVAT GAAM, SCHOOL 304
VIRAM NAGAR, SCHOOL 178
MAGOB SCHOOL 302, PARVAT PATIYA
KRISHNA NAGAR , SCHOOL 98
RAMDEV NAGAR
REIN PATEL NAGAR
SUMAN SCHOOL 5, NILGIRI CIRCLE
KRISHNA NAGAR, KAPODRA
PANDURANGA KONKOJE SCHOOL, AMROLI
HALPATAVIS, DAMAN FALIYU
MOHAN NI CHAL
BHIM NAGAR
NEHRU NAGAR
EAST ZONE SCHOOL #136 / 143
SPINNING MILL, SCHOOL 251
KHODIYAR NAGAR, BHATAR
DONATIONS
INDIA
Prime Minister's Citizen Assistance & Relief in Emergency Situations (PM CARES) fund has been announced for donation related to COVID-19 pandemic response.
SURAT
SMC has distributed official bank account details for donations from dignitaries and public.
DO YOUR BIT
Stay At Home. Practice Social Distancing. Go out only if necessary.
Eat healthy and reduce waste. Cook what you can eat.
Help those in need in whichever way you can by maintaining social distancing or using electronic media.
Don't over stock any essentials. Supply will be maintained, as seen.
Stay in touch with your loved ones via calls / video calls. Share love and care.
Stay away from rumors. Watch your favourite shows & movies.
Do light exercises at home. Do Yoga or Meditation for better experience.
APPRECIATION
SMC Officials are working across the clock with vigilance, alertness and timely updates to citizens. All the teams involved in this work from SMC, Police Force, NGOs, Tracking Team, Healthcare, Cleanliness, Sanitization, Emergency Squads and all the workforce involved directly and indirectly, deserve an appreciation for keeping Surat Safe in this difficult situation. Surat stands strong as always. Share your appreciation in comments below or on social media. #ThankyouSMC #ThankyouSuratPolice
---
If you find any valuable information regarding COVID-19 or have any details of people in need or difficulty please share below in comments. Information is provided by @mySuratmySMC on timely basis on twitter.